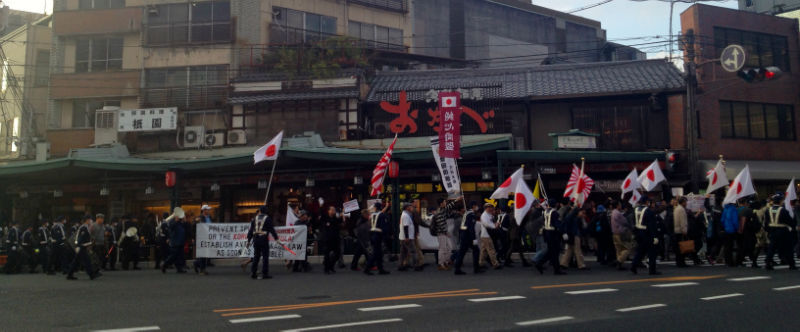 On our way to a much nicer type of Japanese tradition, we ran into some local uyoku demo.
I know I should be a little more annoyed at the continuing existence of these subhuman leeches, but I nearly felt bad for them:
A few dozens sexually-frustrated ojisans (plus one very angry lady on the microphone), matched at least 3 to 1 by a cordon of (very nervous) police officers and easily outshined by the crowd of energetic counter-protesters in the public… Most of whom were young-enough to still be in university in a few years, when the Dai-nippon grandpas finally get sent to retirement homes (presumably staffed mainly by immigrant Asian workers. Oh, sweet, delicious, irony).