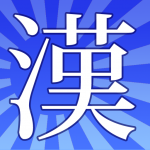 Taking a small break from my break to introduce:
By far the best way to spend your Summer while improving your Japanese (whether at the beach or on a crowded Tokyo subway, wedged between two sweaty salarymen). This application works on all iPhone and iPod Touch models (provided they run iPhone OS 3.0 or later) and is entirely offline (doesn't use any internet connection at all).
More info and screenshots on KanjiBox's website…
And of course, for our ipod-deprived brethren, there is always KanjiBox for Facebook: free and full of fun multiplayer goodness!