Between all the travelling abroad and domestic business trips, these past two years have been rather poor on domestic tourism. Something I set to correct last month, with an extended three-day trip to one of the many regions of Japan I had never set foot in.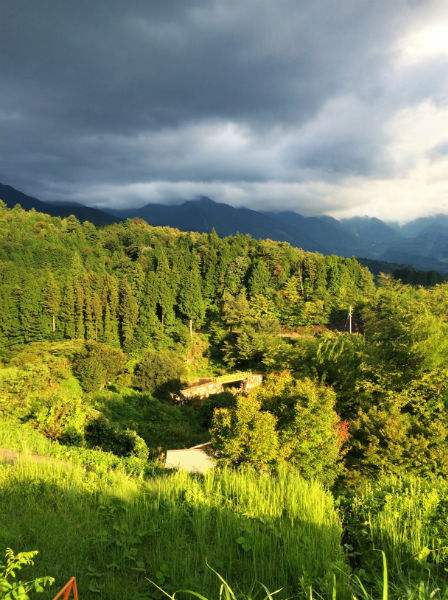 After much poring over guidebooks, online forums and ryokan reservation websites, Kiso valley seemed to emerge as a good candidate for a region that was at once 1. reachable from Tokyo in a few hours, 2. offering preserved nature, picturesque views and some nice hiking trails and 3. not completely encased in concrete (cf. 99% of all popular onsen resorts in Japan) or overrun with tourists (ibidem).
According to the English Internet1, Kiso valley is either a wonderfully preserved piece of Japanese countryside with some delightful traditional villages, or an overrated tourist trap. As it turns out, both opinions were right, just not talking about the same part of the valley: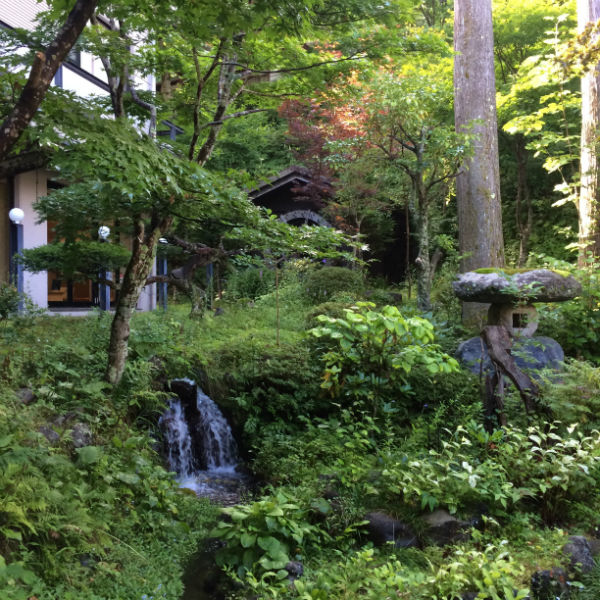 The north part of the valley, snaking along the Kiso river and followed by the Chuo railway, is bordered by some truly charming villages, like Kiso-Fukushima, where we spent our first night (peaceful onsen ryokan, a small 10 minute drive out in the mountains). The village was strongly reminiscent of some of the alpine settings of my childhood vacations, complete with countless springs, fountains and small streams, trickling along the streets all the way to the central river.
After a morning of walking around and sunbathing in the most incredibly mild late Japanese August weather I had ever seen, we drove further south along the valley: first to another tiny village for some lunch at the one and only open place we could find.
The elderly lady who ran the café explained the even quieter-than-usal streets by the fact that the village folks liked to take advantage of their saturdays to go shopping at the big town nearby. She assured us that we would be far from alone, once we reached our next destination: the villages of Magome and Tsumago. She was right.
The two villages are probably what most touristic guides (and tourists) have in mind when mentioning Kiso valley, and indeed, they are quite touristy. Without being downright horrible, Magome is essentially a large theme-park built out of preserved buildings, along a trunk of the famous Nakasendo2: a few lovely traditional wooden houses (converted into shops, cafés, restaurants or museums) and a massive parking full of tour buses. Glad I went there, but also glad I only spent a couple hours, late in the day (this being Japan: the entire place went from packed to empty, at 5pm on the dot).
Our morning stroll through Kiso-Fukushima had taken us to a small shop specialising in wooden furnitures, featuring some particularly nice traditional Japanese bathroom accessories (buckets, stools etc). Which is when I realised that little brother #2 was anxious to get his hand on such items to furnish his latest OCD project of a freshly-purchased apartment3. As it turns out, Kiso produces some of the most famous Japanese cypress (hinoki) wares in the world. Late evening was therefore spent buying a cubic metre of deliciously scented wooden accessories4. Despite the rather steep price, I was feeling pretty happy with the purchases, and then the shop guy informed me that they all included lifelong servicing: when the wood would start showing natural signs of wear (apparently, hinoki gets progressively darker over the years), I just had to takkyubin it to them and they would refresh and repolish it free of charge and send it back to me. Sometimes I really love Japan.
For the last night of our trip, we had opted out of booking any ryokan, so as to be free to plan our route at the last minute and not have any constraint in where we had to stop. Instead, we had decided to pick a Love Hotel wherever our drive would lead us by then. In large cities like Tokyo or Osaka, Love Hotels are some of the most awesome place to spend a night: wonderfully cheesy over-the-top decoration, extravagant amenities and utmost care paid to preserving the illusion that nothing or nobody exists outside of the room. Their rural cousins did not disappoint!
In fact, I suspect that their crucial role as saviours of the sexual and/or romantic life of small-town couples might explain the astonishingly high level on offer in even the most remote confines of the Japanese Alps5. Who needs onsens when you have private open-air rooftop jacuzzis attached to your karaoke-equipped, Arabian Night-themed, room.
Another fun fact presumably borne out of the extra need for privacy in smaller locales: the degree to which direct human interactions have been entirely removed from the equation. Tokyo Love Hotels will routinely let you pick and pay for your room via touchscreen or at the very least make sure your interaction is limited to a pair of disembodied hands sticking out of a partially covered teller window, this one took things a few steps further, with room service straight out of a spy movie. Along with all the usual gadgets and amenities, the room came with a thick catalogue of items for order, including everything from fresh ramen and sushi to every single brand of cosmetics ever sold, to a wide array of toys and evening-enhancing costumes (including both blue sexy policewoman and black sexy policewoman uniforms): ordering was done entirely through the TV system using the remote to enter the catalogue numbers…
When a bell rang a few minutes later,  a rolling table was set in front of the door, with not a soul in sight. Had this been a movie, this is the part where there would have been a note inviting us to meet a mysterious character in a shady part of town to learn the truth about that murdered working girl. This being real-life rural Japan, there were only the karaoke listing books and other fun items we had ordered.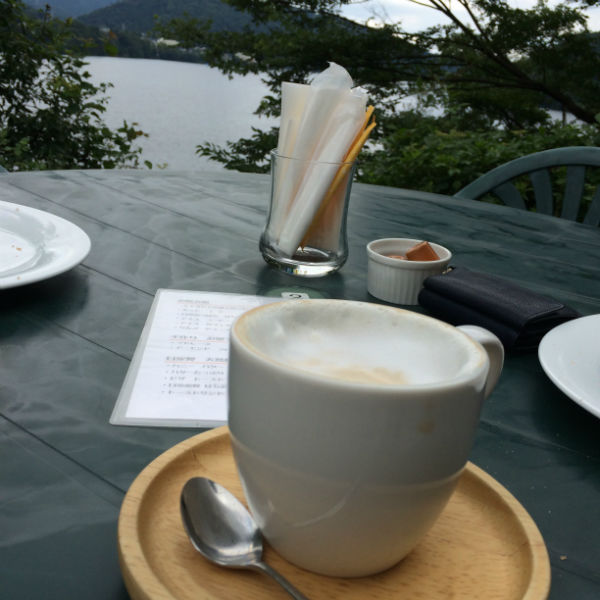 Rest of the trip back was spent in miscellaneous food stops along the way, including some coffee with lovely homemade honey toasts, on the side of Sagami lake, at a peaceful coffeeshop ran by a former concert pianist: couldn't recommend enough if you are ever in the far-Western parts of Tokyo on a warm sunny day.
I could really do with more three-day weekends like these.
Note: although having a car made the whole trip a lot more convenient, it is perfectly possible to reach most of Kiso valley by train (about 3-4h from Tokyo). I would imagine the ride along the Chuo line, which follows the valley, would be very picturesque. Even the tiny town of Kiso-Fukushima has a station stop, and although our ryokan was quite a drive from the station, it had a shuttle pick-up available for guests. Countryside Love Hotels, however, might be difficult without a car: being typically located far from everything, except whatever large road runs in the area.