Managed to wrangle two weeks (and some telecommuting) for a bit of warm South East Asia weather on my Tokyo Winter icicle.
So far: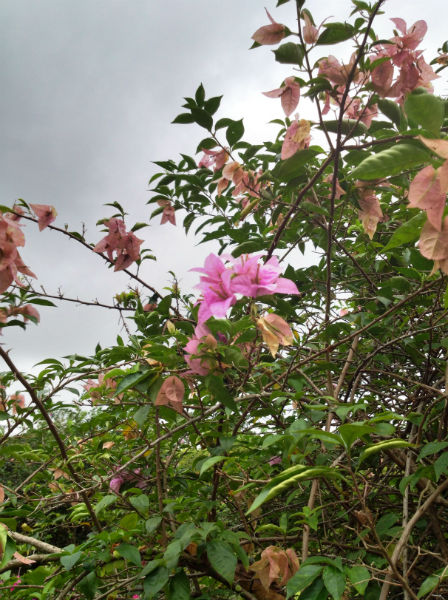 Kuala Lumpur
Brief but nice. Our taxi driver from the airport was full of enthusiasm (with a spot of ill-will toward Malaysia's past prime minister) and surprisingly good Enka-singing skills. Met some local CSer at a nice, cheap indian restaurant, minute before the start of a massive tropical downpour.
Singapore
still the same nice mix of warm weather, OCD cleanliness and delicious cheap food. Still not sure I'd live there, but a most awesome time spent strolling in parks, biking around and eating out with Fred, Natalie and their two cute tiny demons.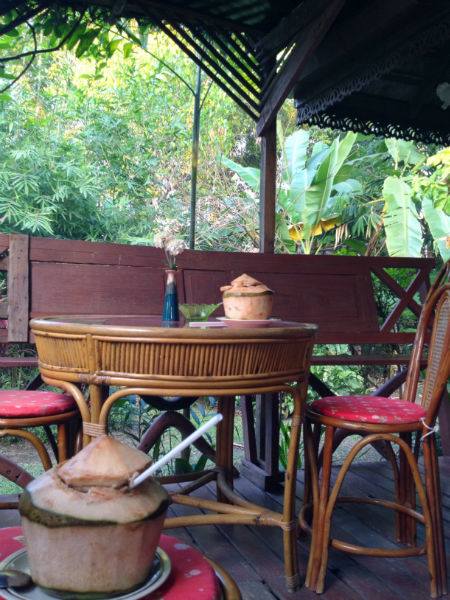 Chiang Mai
Definitely on our list of places to go back to. The tiny bungalow we stayed at was totally worth the trek out of town to reach it. Also did get to rub tiger bellies, so not a bad two-day trip.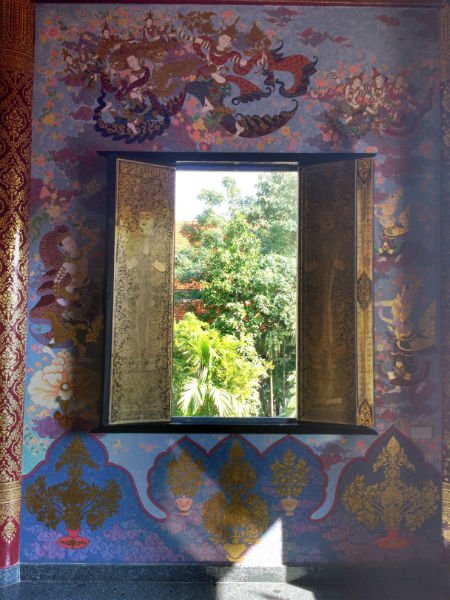 Bangkok
We took the (super-comfy, second class) night train back to Bangkok. Daytrip to Ayuthaya, walks around the market (probably need to get myself a second suitcase to bring back a few pounds of spices) and a brief stint around Patpong (Asian sexpat neighbourhoods: same old, same old).
Phuket
Possibly the nastiest place I've been to in Thailand, if not all of Asia. Just as horrid as predicted by everybody I talked to before coming (so much for lowered expectations): 100% fat obnoxious Eastern Europeans tourists, and a few locals busy trying to scam them in every possible way. Some beautiful beaches, surrounded by a lot of noisy, permanently traffic-jammed roads. Our reason for coming was to meet with Justine's friend, who of course flaked at the last minute and left for Cambodia on the day of our arrival.
Rawai
Had some hopes for the south, described as one of the few last area on the island where all menus and shop signs aren't in Russians and beaches aren't entirely covered in deck chairs… The little I saw looked like it had a bit of potential, but middling first impressions on my travel buddies upon arrival (nighttime arrival to creepily empty remote hotel, depressingly dead bar life…) made them unwilling to give it a second chance and I did not feel like changing their super-negative mood about the place…
Karon
So we hopped on a taxi to Karon the next morning, whose only high point might be its ample opportunities for practicing Russian (not seen a single non-Russian there who wasn't trying to sell me something).
Patong
And now Patong until NYE: famously the most urban/touristy/sleazy part of the island, but I suspect could not really be worse than Karon/Kata: it might at least have a few decent bar and food options.
Not to worry, despite my now deep-seated dislike of Phuket, life is far from bad: actively planning my escape for Ko Lanta in a few days, and still very much enjoying being away from Tokyo Winter temperatures in the meantime.